For over 50 years, NATD has been a vital part of the Nashville Music Business Community by professionally representing, directing and promoting the entertainment industry through its members.
UPCOMING EVENT:
We proudly announce seven Nashville leaders who will be recognized at the 6th Annual NATD Honors Gala, scheduled for November 9, 2016 at the Hermitage Hotel.
2016 Honorees include:
Rod Essig
Agent and Co-Head of the Nashville office of Creative Artists Agency (CAA)
Scott Hamilton
Olympic Gold-medal figure skater, actor, and speaker
Doc McGhee
Industry visionary and accomplished artist manager who heads McGhee Entertainment
Leon Russell
Veteran musician and member of both the Rock and Roll Hall of Fame and Songwriters Hall of Fame
Mike Smardak
Award-winning promoter and President of Outback Concerts,
P.K. Subban
Olympic Gold-medalist and one of the top defensemen in the NHL newly acquired by the Nashville Predators
Randy Travis
Multi-platinum, award-winning country icon and the latest inductee to the Country Music Hall of Fame
The Gala will begin with a reception at 6:00pm, followed by dinner and awards ceremony.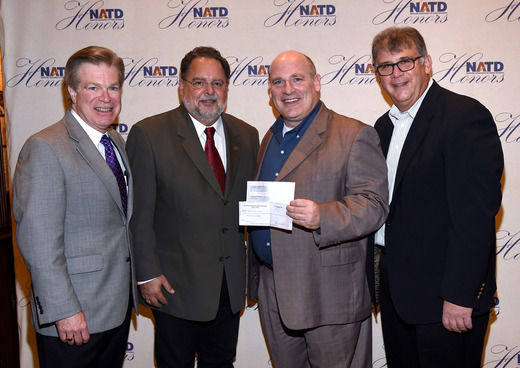 NATD President Steve Tolman and ACM Chairman Bob Romeo (on behalf of ACM's Lifting Lives) present a $5,000 check in Brad Schmitt's name to Nashville Prevention Partnership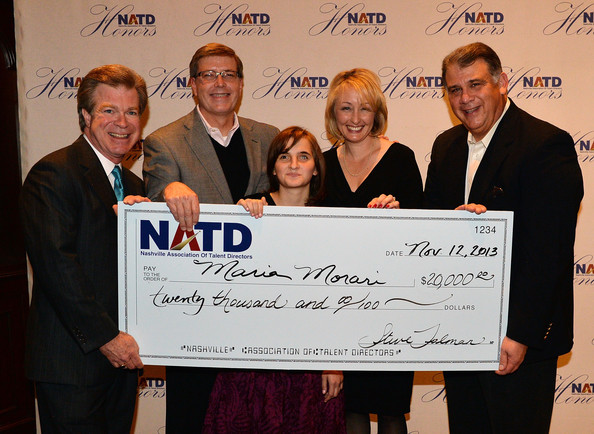 NATD President Steve Tolman and ACM Chairman Bob Romeo present Steve & Lynn Hendrich and Maria Morari with a $20,000 gift on behalf of the ACM, NATD and Parallel Entertainment.